Puppies come to a whistle
We are a small family breeder, investing all our love, time and energy into each and every litter. Our dogs live in our home with us. As we have grown our grown children are now involved in raising the puppies as well for we want to be sure every puppy gets the attention they need and deserve.. We are truly a family business. All or our puppies are raised the same as our pets, in our home among our family.

Our puppies receive love and personal attention from their very first breath allowing for their best possible start. They are well socialized. Their training begins at a very early age. We teach them about going outside into our paddock area to relieve themselves. Typically by six weeks old they are usually all litter box trained and come to a whistle. Our goal is for them to grow in our home to prepare them for a seamless transition into yours.

Our current puppy owners have been our greatest advertisers through word of mouth. Several of our puppies have gone to veterinary Doctors and/or their staff's homes all over New England. Our puppies and Studs have been the models for posters and catalog covers for Lupine Leads and Collars. We are also very proud of donating a puppies who have been Volhard Puppy temperament tested qualifying and trained as service dogs with the A.C.T.S. (Assistance Canine Training Service) a non profit therapy/service dog program. This is a testament to the disposition and temperament of our line.

All our dogs are health checked. Puppies come with AKC registration papers (pet only/limited registration), health guarantee, appropriate de-worming and health certificate with their first shots from our veterinary.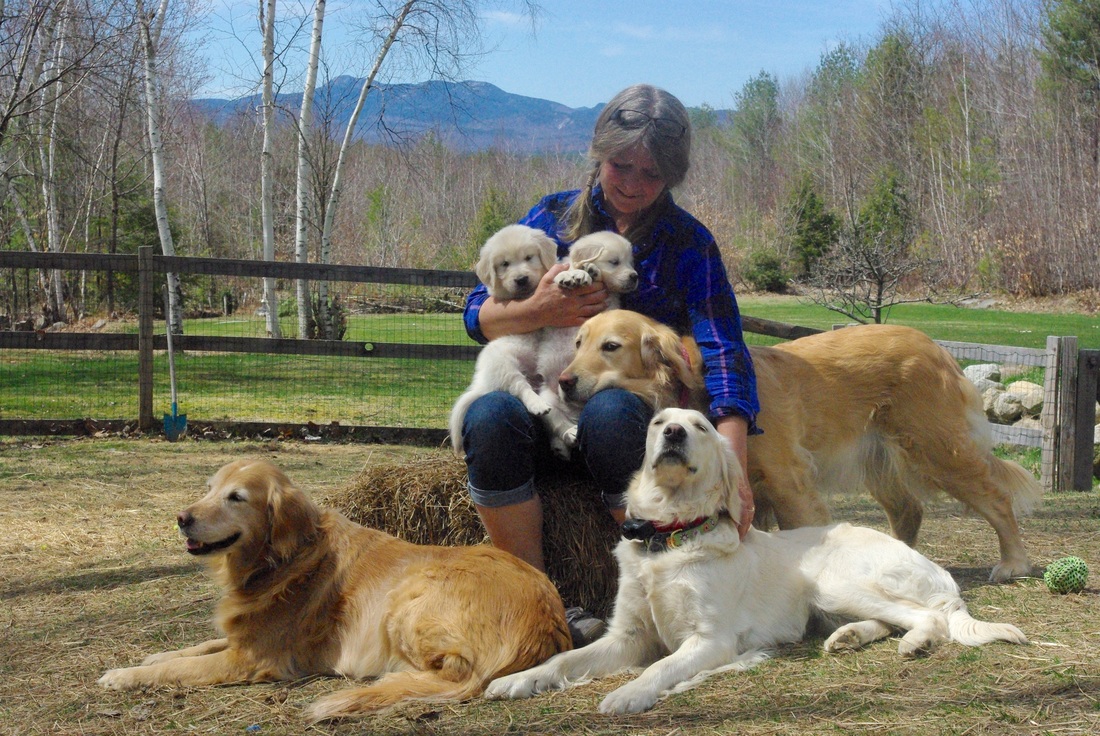 It's not everyday you get to take a four generation photo. It takes lots of time, dedication & familiy sacrifices, love & attention to details and plenty of hard work to get here... but it has been worth every minute. Thank you to all my families who are part of this crazy wonderful life we live! left to right: Dory (great grandmother), Baboosic & Pemi (future hopefuls) Jovie (litter mom) and Mizzen (litter grandmom)
---
If it's worthwhile... it's worth the wait.
We usually have a wait list for every litter. It typically fills up before the puppies arrive. We believe it is important when looking for a puppy to find the right breeder, someone you feel comfortable working and communicating with. This relationship is one of trust and mutual respect and is worth it's "wait" in gold. The process from the first successful breeding to the day you come to take your new puppy home develops a relationship that starts as strangers and ends as friends. Most of these relations continue with our families staying in touch with us (and each other) throughout their dogs lives.
We ask for a $300. deposit to be placed on this list, your deposit determines your placement in the selection order and is refundable
up until your puppy is born.
Once the puppies are born and we know we have a puppy for you we ask for another $500. this is the birth deposit and at this point becomes non refundable. This holds a puppy from that litter for you. Both deposits are applied to the total cost,
final balance is due upon pick up of your puppy.
​
As you can imagine the puppies safety is of the up-most importance to us. We certainly want you to come see our beautiful babies but found it best if we will set up visits when they are a little older. In the meantime we know you anxiously want to see your puppy. We make every effort to post new photos and videos on our Facebook page every few days so you too can enjoy watching them grow.
​
When the puppies are about 6 weeks old we will have you come for your selection. At this point we know the puppies personalities quite well and can help by answering any questions about each and every one them. This process has work great and when it is all said and done I feel confident that every puppy selected is the perfect fit for each of our families. With this in mind we also feel strongly to have to opportunity to meet each of our families. Every family comes to our home to physically observe our puppies and program.
The puppies will be ready to go to your homes at 8 weeks old with their first shots, health clearance at our vets and their SaltyDogs "to go" bags. We feel as if we have prepared your puppy for their new life and by this time they are ready to be with your family. Unless other arrangements are made
in advance,
we ask that you pick up your puppy within 3 or 4 days of their release date as we feel no puppy wants to be left behind
​waiting for their families to arrive.
We do not ship our puppies.
Please
CONTACT ME
if you would like to become one of our families.
I look forward to hearing from you.~ Lynn Saunders
I grew up in a small New England dairy farm neighborhood. I have always been a huge animal lover having dogs all my life. Eleven years ago, in the midst of raising our five children, we got our Golden Retriever "Dory" and realized the special loving qualities the Golden Retriever brings to a family and home. I never guessed our journey would bring us to this wonderful point in our lives.
We had our first litter eight years ago, the joy, the work and the love involved was infectious. I knew I found my path and have loved every minute of it. My family is very supportive and involved with the raising of the puppies, it is truly a family affair.
My passion for breeding has grown to the point where I have taken online vet assistant courses and canine theriogenology courses to continually improve our lines and my knowledge of the breeding world.
We live in both the beautiful White Mountains of New Hampshire and the quaint Mid-Coast of Maine where our dogs and puppies enjoy the best of two worlds with us in the easy mountain life and frolicking along the beautiful coast of Maine.

Me and some of my babies

Our matriarch "Dory"

---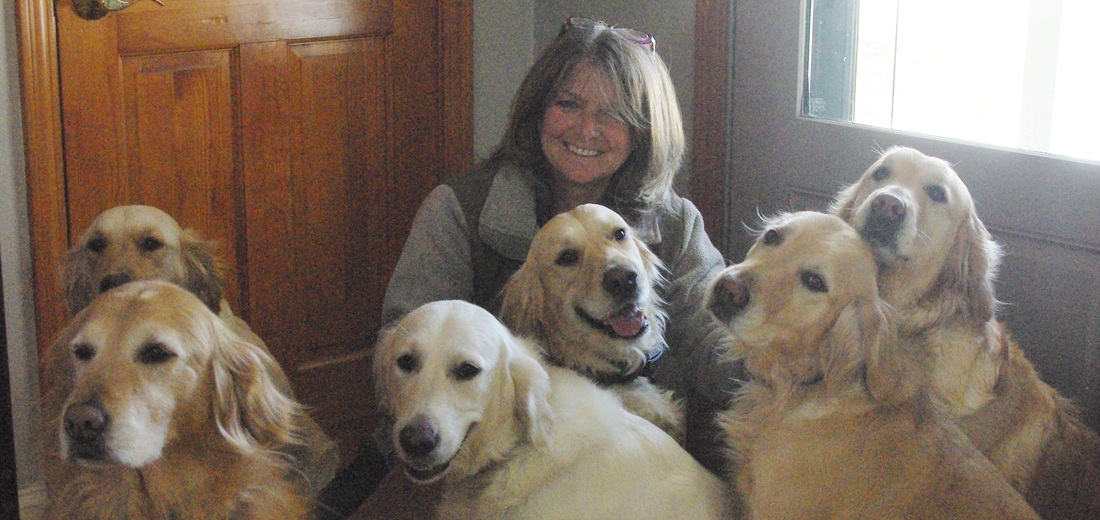 ---
---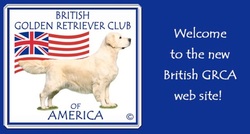 ---
---
---
We absolutely love our friends from Lupine Pet and use their product exclusively. Check them out. They are fantastic!

http://www.lupinepet.com/
---
"Aspen"
(top & right)
and our newest donation
"Cleo" (left)

We have proudly donated puppies to the

A.C.T.S

Assistance Canine Training Service.

Aspen has completed her training and has been placed in her new home. Cleo is a service dog in training and lives with her trainer.

http://assistancecanine.org/

---
We are so fortunate to have the services of Telling Tails Training Center in our neighborhood. Offering training classes from basic pet to competition to service dogs.

www.TellingTailsTraining.com

---
---
Four Your Paws Only

Pet Gifts & Supplies

Doggie Bakery

Our local pet grocers!

Please visit them while in the valley. They carry a full line of puppy/pet supplies. Doggy bakery and largest selection of Lupine collars and leads!

http://www.fouryourpawsonly.com