Kennel free, family raised puppies

Welcome and Thank You for visiting us!

---
Here are our spring/summer breedings.
Some of these breeding will be at our good friends at
​Ciarfella Labs & Goldens.
We work exclusively with them with our wait list.
We have begun our waitlist for these breedings and filling up quickly but (as always) mother nature has the final say.

We have a few of our furture hopeful "up and comings" for this!
---
SUCCESFULL SPRING BREEDINGS
---
UNA MAE / REEVE
Due Mach 30, 2018
---
STELLA / REEVE
Due April 9, 2018
LILY/REEVE
Due April 15,2018

PLANNED SPRING BREEDINGS
BLITZ / TRAWLER
planned Feb 2018
LUNA'S COOKING/ BOSUN
planned ​FEB 2018
LUCY/TRAWLER
Planned May 2018

JOVIE / GABE
planned April 2018

---
---
Schooner / Reeve pups after vet check stopping by to say Hello at our good friends at
For Your Paws Only
Catalog puppy photo below taken in the spring by our good friends at
Lupine Pet Collars and Leads
it will be used in their future promotions.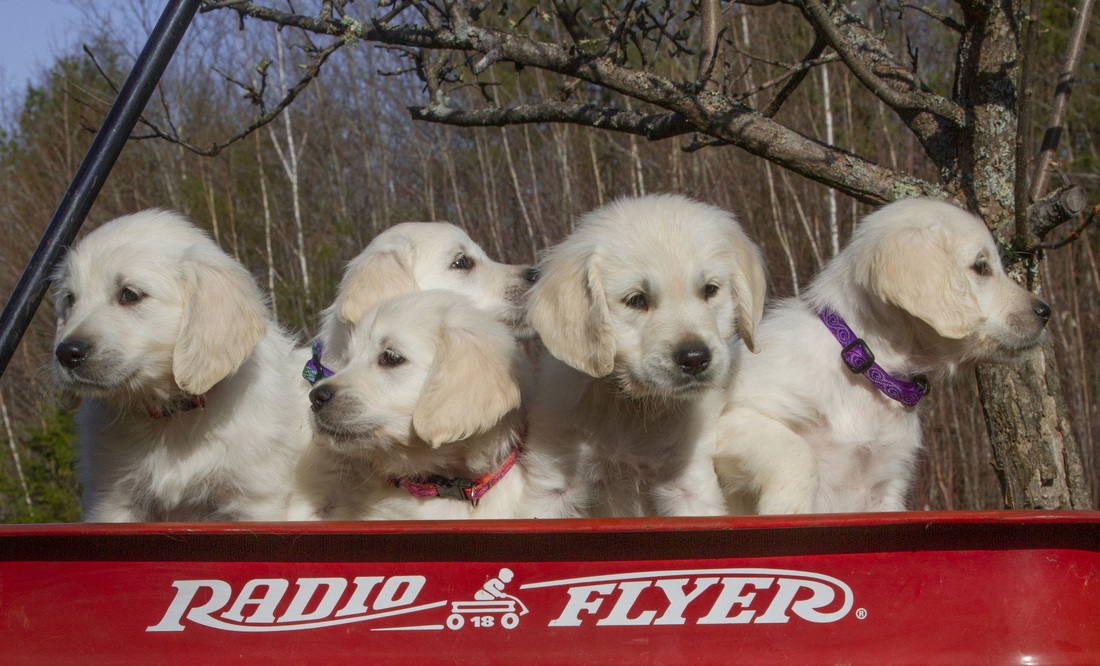 ---
From the land of "Live Free or Die" to "The Way Life Should Be"
We are so very fortunate to live in these beautiful parts of New England.
Our New Hampshire home is nestled on a mountain side in the beautiful White Mountains and our Maine home is set in a quaint Mid-Coast peninsula.
​We are a seasoned hobby breeder. Our entire family is dedicated to giving each puppy the love, attention and environment needed to provide a special well rounded pet for our future families.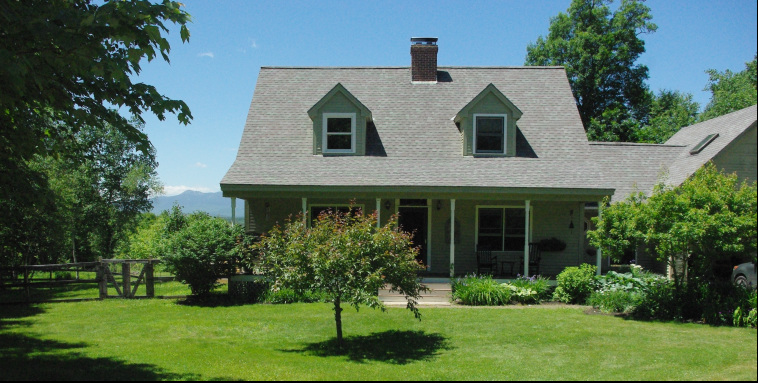 This photo is where we all began... We have relocated our New Hampshire home (above) to a town ​a little further north into the mountains.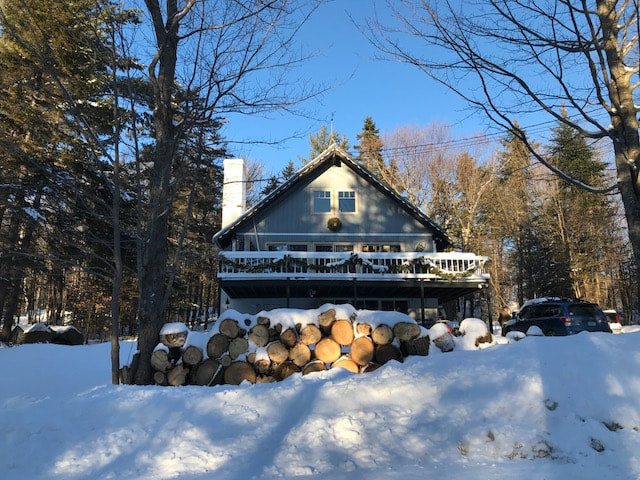 ---
As we start our next chapter we are so fortunate to have moved further into the beautiful White Mtns of New Hampshire we will update photos as we settle into our new home and puppy set up.
​Our summer/fall home (below) is located in the beautiful mid-coast of Maine.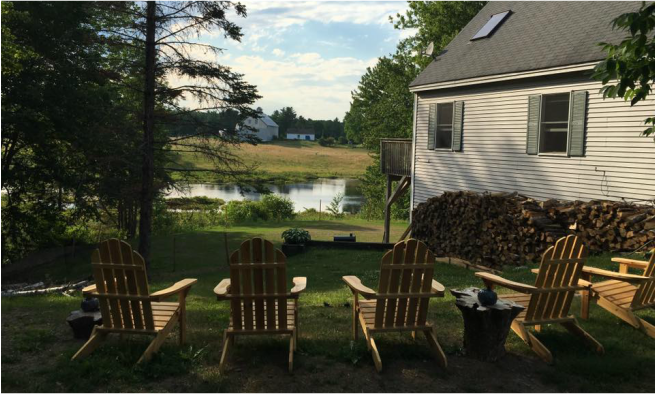 Designed by Salty Dogs Goldens copyright Salty Dogs Goldens All rights reserved